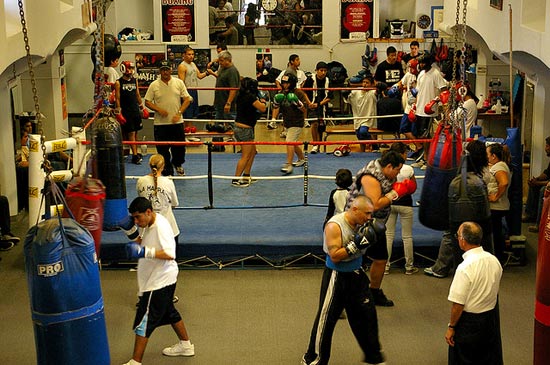 This was my first gym where I tried out boxing for the first time. I loved everything about it. It's small, undersized and you can probably train here forever and never pay a single dime (that's what I did). Awesome trainers, individual attention.
The fighters here are TOUGH! This is a Mexican-style gym. 97% mexican, 1% white, 1% black, 1% asian (me). There are pro's and amateurs and regular club fighters. They have all the equipment you could possibly need. The place can get crowded sometimes but it's still a fun place to train.
I was here when:
Julio Gonzalez was making a comeback (former light heavyweight champion)
Librado Andrade was undefeated and contending for the super middleweight title
Enrique Ornelas (Librado's younger brother) was still undefeated
Alfonso Gomez trained here
Jose Armando Santa Cruz & his brother trained here
and numerous others.
The sparring can be rough. I often found myself in brawls. … or maybe that was just my style back then.
La Habra Boxing Club
343 Hillcrest St
La Habra, CA 90631
(562) 690-4559