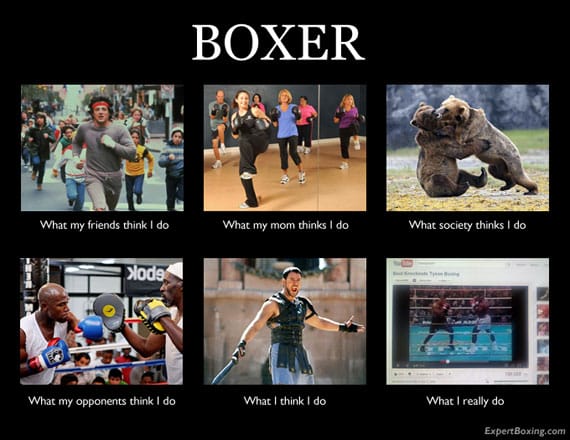 I couldn't resist making one of these funny meme's for boxers. I was laughing while picking the images for this but then I started wondering: how do other people look at boxing? Most people I meet are always shocked to find out that I box. I've gotten better at explaining the sweet science over the years. Here's what I tell them:
Boxing is a community sport where people come together to improve themselves. It's a sport that challenges you mentally and physically more than you ever thought possible. You suffer only as much pain as you dare to push yourself. Although fighting is not required, testing your limits will be! It's most certainly the best workout you've ever had.
Like everything else in life, boxing can be dangerous if you're reckless about it. It's dangerous if you let pride stand in the way of common sense, emotion in the way of intelligence. The only pain in boxing is having your ego shredded to pieces. The biggest risk in boxing is being too scared to improve yourself.
What do YOU tell them?