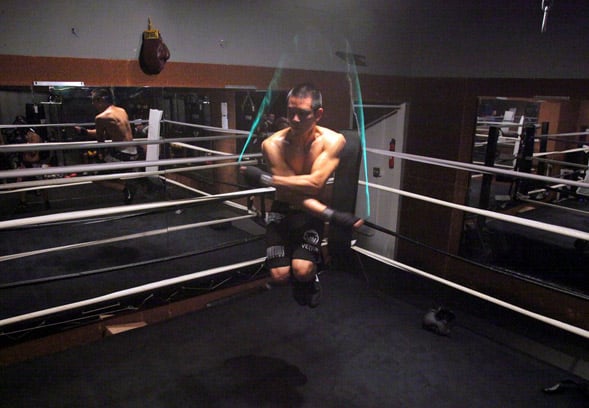 Boxers are a different breed of men and women.
Humans achieving the impossible through determination, dedication, intelligence, and heart.
We are fierce warriors between the ropes, and humble people outside.
Boxing is the expression of our lives.
It is not the critic who counts; not the man who points out how the strong man stumbles, or where the doer of deeds could have done them better. The credit belongs to the man who is actually in the arena, whose face is marred by dust and sweat and blood; who strives valiantly; who errs, who comes short again and again, because there is no effort without error and shortcoming; but who does actually strive to do the deeds; who knows great enthusiasms, the great devotions; who spends himself in a worthy cause; who at the best knows in the end the triumph of high achievement, and who at the worst, if he fails, at least fails while daring greatly, so that his place shall never be with those cold and timid souls who neither know victory nor defeat.
– US President Theodore Roosevelt
Nonstop Boxing Training Since 2008
Can't get enough boxing training? ExpertBoxing is loaded with boxing technique, theory, and training tips to help you defeat bigger and better opponents. So put on some gloves, get in shape, and have fun kicking ass inside and outside of the ring. Training never ends around here.
Basics
The ABC's of boxing. How to wrap your hands, set your feet, punch properly without hurting yourself. Not just the basic steps, but WHY you do the things you do. This gives you a better knowledge of the foundation of which the sweet science is built upon. Understanding the basics sets the foundation for advanced boxing skills later on down the line.
Techniques
Proper techniques make you effective and efficient. Learn how to throw knockout combinations, avoid punches, and outmaneuver your opponent. Skilled fighters can throw deadly punches and maintain a bullet-proof defense all while saving energy.
Training
Great fighters need great athleticism. Boxing exercises will strengthen the core, increase speed, maximize power, and develop cat-like reflexes as you hone your fighting skills. Train smart by following proven boxing workouts and sound nutritional plans. Let's not forget, you'll be in the best shape of your life.
Strategy
Boxing is a chess game. Despite its constant display of physical abilities, mental intelligence often determines the winner. Studying different boxing styles will help you develop your unique style as you counter your opponents'. Fight tips and tricks will keep your opponent guessing. Hit and don't get hit!
Community
Learning is a 2-way street. You need feedback to know if you're doing it right (and to know your progress). The ExpertBoxing community (on Facebook/Youtube/Expertboxing.com) features thousands of boxers around the world that love boxing just as you do. Share your experience, leave comments or questions to have them answered on the Boxing Mailbag.
A Letter to the Fans
To combat athletes everywhere:
It is truly AN HONOR to accompany you in your quest for greatness. Not a day goes by that I don't feel grateful for your love and respect. Your emails filled with heart, soul, and appreciation are a constant reminder of why we love boxing so much – because boxing makes us better people.
The spirit of boxing; courage, hard work, and success touches me everyday through your struggles. I started ExpertBoxing to help others become better boxers. I never dreamed ExpertBoxing would one day make me a better boxer.
ExpertBoxing has been a dream come true because of you. Thank you for being the inspiration of my life.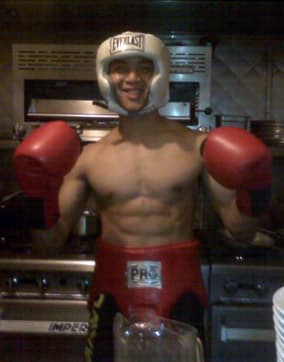 Johnny Nguyen
Founder of ExpertBoxing
(more about me)