These are my special boxing courses for fighters wanting to improve quickly!
Information is carefully organized in the exact order you need to learn fast. (Much different from finding random pieces of info all over the internet. STRUCTURE is key!)
Yes, my programs really do work. These are the same courses that's helped thousands of beginners, amateurs, and even pros. (You can read their reviews on each course page.)
Made with 100% pure passion for boxing. I give you my best (and so much more).
I understand not everyone is made of money. I grew up poor as well, so I know how it is. If you are in a difficult financial situation, please refer to all my free written guides and Youtube videos. They too, were made with love for the sweet science. I do not give out my premium guides for free or make special discounts for anyone.
I also never do holiday discounts or promotions. It's most fair to give the same price all year round and to focus on my quality of instruction rather than gimmicky sales promotions.
How to Box in 10 Days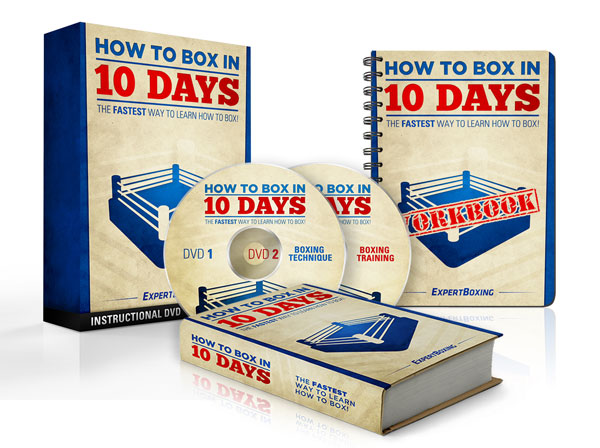 ACCELERATED boxing guide for beginners. (FREE for SILVER & GOLD members.)
A comprehensive boxing course for beginners, fighters, martial artists, trainers, or anybody wanting to learn how to box. The "How to Box in 10 Days" boxing course consists of a 300-page instructional ebook, 32-page workbook, and 1hr 45min of video instruction.
This accelerated boxing course will teach you all the proper fundamentals of boxing to go from day one to sparring in just 10 days. You'll learn all of the proper boxing techniques such as punching, defending, countering, and moving around the ring. You'll also find tons of advice, drills and workout routines to develop your skills. Even if you don't plan on competing, you'll still get a great workout and have lots of fun learning how to box.
See course details (and reviews) here…
Advanced Boxing Workshop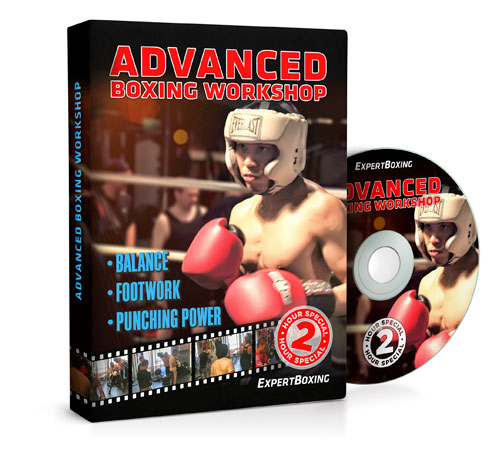 INTERMEDIATE-level footwork and punching technique. (FREE for SILVER & GOLD members.)
Over 5 hours of footage from my live boxing workshop on advanced boxing techniques. You can now see all the techniques, drills, and exercises I shared that made instant improvements in the boxers that day.
I cover many individual techniques to help fighters balance better, move their legs faster, punch harder, faster, and with more efficiency. You can also see what typical mistakes the fighters made and how I corrected them.
See workshop details (and reviews) here…
The 30 Day Fighter's Diet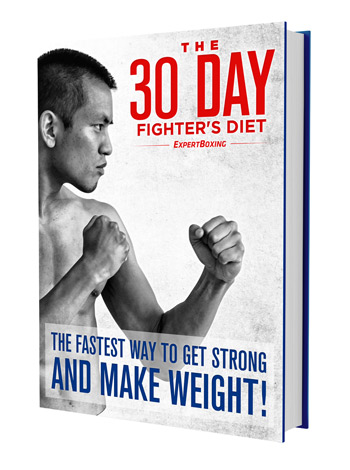 The PROVEN weight-loss diet used by boxers. (FREE for SILVER & GOLD members.)
The fighter's diet is a proven diet used by competing fighters over the past decades to get in shape and lose weight quickly. I've broken down all the essential steps into a 30-day diet plan with detailed instructions, schedules, charts, recipes, and food lists, all packed into a 180-page eBook.
Find out why the fighter's diet is the fastest way to increase performance AND lose weight!
See details (and reviews) on my diet guiet here…
Dancer's Footwork for Fighters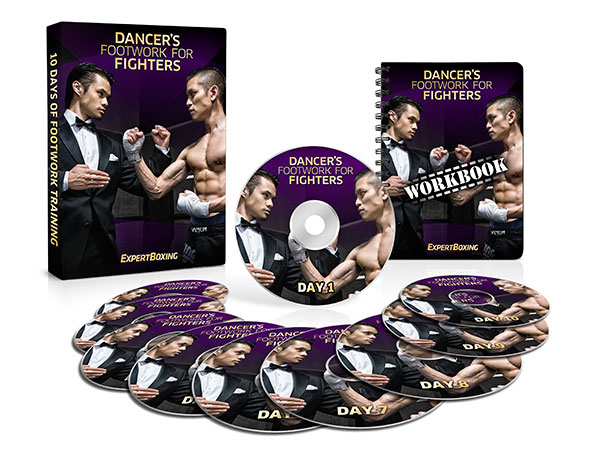 10-day INTENSE footwork training program. (FREE for GOLD members.)
Develop a slick explosive footwork for fighting using the training methods utilized by top dancers. Hold your ground and throw punches with more power than ever before. Move with catlike agility and razor-sharp quickness. Develop rock hard muscles in your legs and core. Out move all your opponents!
I and my brother Brian (dance champion), share the secrets to dancers footwork training in this special 10-day intensive training program. 4 hours of instructional video and a 24-page workbook to improve your footwork skills.
Learn OVER 100 special footwork drills dancers use to develop core and leg strength, improve balance awareness, and move their feet with blinding speed, power, and precision!
See course details (and reviews) here…
SECRETS to Punching Power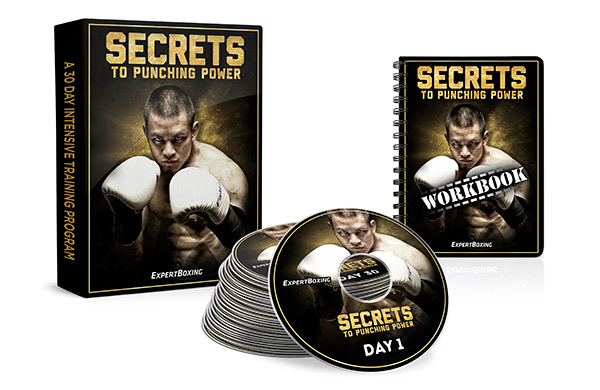 30-day INTENSE training for punching technique! (Only available to GOLD members.)
Develop explosive punching power and rack up your KNOCKOUT RATIO! Improve every aspect of your punching technique. Increase your speed, timing, rhythm, and accuracy on all your punches! Refine every single punch in your arsenal, from jabs, to crosses, to hooks, uppercuts, and over 40 different variations of them!
I share all the punching secrets I've learned over the years in this special 30-day intensive training program. 20+ hours of instructional video and a 33-page workbook to maximize your punching power.
Learn OVER 100 special punching techniques fighters use to deliver punches with more power, speed, timing, rhythm, and accuracy!