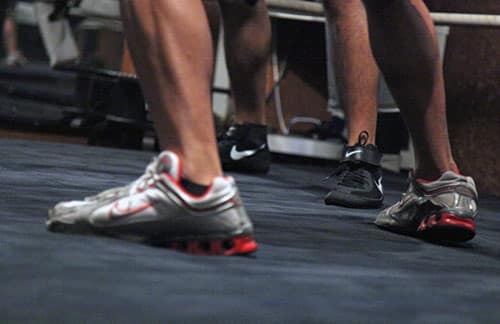 Comparing 16+ boxing shoe brands used by amateurs, professionals, and champions!
Boxing shoes are one of the most important and most personal pieces of boxing equipment. Probably the second most critical piece of gear after your boxing gloves. Boxing shoes help you move with absolute control, giving you explosive footwork as well as anchored stops.
The best boxing shoes feel light, comfortable (like custom-made gloves for your feet), and help you become one with the canvas. The worst boxing shoes feel like a foreign material underneath, with weird lumps and curves that don't mold to your feet. And then there's also the matter of quality and features. Some last longer than others. Some are more comfortable, more secure, and easier to use than others.
Here's my experience of the most popular boxing shoe brands!
Read more… about Best Boxing Shoes Review – UPDATED 2020