Welcome to my personal recipe for success, a series of articles based on the experiences of my life and the lives of great individuals I've gotten to know personally. Of all the amazing individuals I've met, my brother was the only one I watched from his humble beginnings. It's inspiring to witness the daily struggles of someone so close to you.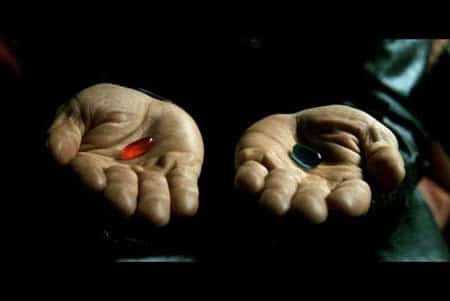 The first lesson in becoming great: deciding what you want…
"Be great."
It's good advice, but it's nothing new. You've probably known from the beginning being great was the one of the best ways to impact your life. It's pretty obvious that it takes great planning to be great.
But how are you supposed to do it exactly? How can you "be great"?
Far too much of what we know about being great feels impossible. Talent, perfection, opportunity… all seem like things we can't get enough of. Everyone talks about hard work, dedication, self-belief — all useful concepts, but you can't point to them. You can't hold out your hand and say, "Give me some self-belief." As a result, it's hard to understand what those things actually mean.
Does anybody even know what hard work truly means? Any fool can define the meaning of "hard work", it takes true understanding to bring great success out of "hard work". Over the past years, I've paid attention to the things that lead to greatness, both in myself and in others. It's far from complete, but it should be enough to get you started.
LESSON ONE: Deciding to Be Great
1. Set a solid goal
A solid goal is one that is meaningful to you. It has to be so good that you stick to it. Your goal has to outlive your laziness, your indecisiveness, your weak ambition. Great goals will take years to achieve. If you're the kind of person that changes his/her desires every year, you'll never achieve your goals. If you're the kind of person that likes to say, "I'm only going to try if I'm good at it." then quit now. Again, your desire has to OUTLIVE the time it takes to achieve that goal. If you choose a goal that takes 10 years to accomplish, you better be sure that you will DESIRE that goal for 10 years. You have to know that you won't change your mind next year.
This is where the fear factor comes in. You start to have all sorts of self-doubt… What if I don't have the talent? What if I'm too old? What if… blah blah blah *more excuses* blah blah blah. Just quit now. If you're already doubting yourself at the very beginning, quit and do something else.
The best thing I can tell you is that real goals require passion. If you're passionate about something and I mean REALLY PASSIONATE about something, then yes, you have a chance. Talent, training, opportunity, luck, etc… all that matters too, but passion matters most. With passion, comes true dedication, self-motivation, and enjoyment in hard work.
I want to give an example of my passion: how much I love boxing. I think about boxing everyday for the past 10 years. I watch all the big fights, read up on all the latest boxing news, watch every boxing youtube video, shadowbox everywhere I go, and train in the gym every week. Is that enough passion to be a champion? NOPE! Sorry buddy, that only scratches the surface of average-level passion.
Now I'm going to ramp up my passion a notch. I love boxing so much I installed a double-end bag in my bedroom. I go to the gym even when I only have work clothes with me. I look for boxing gyms in every new city I visit. I spar even when I KNOW I'm going to lose.
I created a website where I spend countless hours of my personal time EVERY WEEK writing boxing guides and answering questions for total strangers around the world. I'm not being paid (at least not yet), and I'm not always rewarded for my work. Some people even tell me I'm wrong. Out of the 40,000 readers that visit every month, only 20-50 ever take the time to say thank you. And every once in a blue moon, I get a hater who says something nasty like, "Johnny, you suck. You don't know boxing, you're not a champion. You don't know what the hell you're talking about."
And yet I'm still here…because this is my passion. Boxing is what I'll be doing no matter how much I "suck" at it. When you find something you love, I believe it's safe to make it your goal.
A solid goal is passion without conditions.
2. Decide early
Whatever your goals are, set them early. The moment you find your true passion, don't sit around waiting to see how good you get before you set a goal. The sooner you decide to be great, the sooner you can start working towards it.
Last September, my brother came home from Argentina with the 3rd place cup in the World Tango Championship 2011. (FYI: he also won the US Tango championships 1st place in 2010 & 2011.) The first thing I asked him, "Brian, when did you decide you wanted to be champion?"
His answer surprised me a bit:
"I decided to be champion 5 years ago, about 6 months after I first started tango. I fell in love with it and knew right then that I wanted to be the best dancer in the world. I've been working for it ever since."
I thought people just trained and developed themselves as time went on. And that becoming great was just something that kind of happens when you discover your hidden talent. The way my brother explained it, you can't sit there waiting to discover your talent. You have to decide early on what you want and then work for it. Champions don't leave greatness to chance.
Decide early to be great.
3. Prioritize
It's not about knowing "what you want", it's about knowing "what you want FIRST". The secret is prioritizing your desires! We're all people and people generally want everything. Love, happiness, freedom, friendship, respect, rewards, etc. It's safe to say everybody wants all the good things in life.
The trick to having everything in life is to go after them one at a time! Figure out what you want FIRST, and don't move on to the next thing until your accomplish your first goal. If you spread yourself out too thin, you won't succeed at anything and will never truly experience anything. There's a side benefit to doing things one at a time, you get to pass on the skills you learned from one passion to another. But if you're trying to learn too many things at once, you'll feel like they're all distracting and keeping you from truly understanding. Focus, achieve, and then move on. Don't get distracted from your priorities.
Know what you want FIRST.
You Are ALWAYS Competing
Deciding to be great sounds like it takes courage, but actually, you don't have a choice. I promise you, that you will be competing your entire life in school, at work, in business, a social setting, or even in the ring. You can deny it all you want with, "I'm just doing this for fun/money/etc. It's not important." and that's fine. If you don't care to become boxing champion of the world, then would you at least care to become the greatest at something else?
What are you doing now in your life? Can you be the greatest at it? And if you can't or if you're not willing to, then why would you do it?
Life isn't easy, just know that you will always be forced to compete. Now you can struggle to be the average boxer, average student, average employee…or you can struggle to be great. Getting up everyday to tackle life's responsibilities is hard! You will always be fighting for something, and I hope you're fighting for something meaningful to you.
Read the other parts of this series: