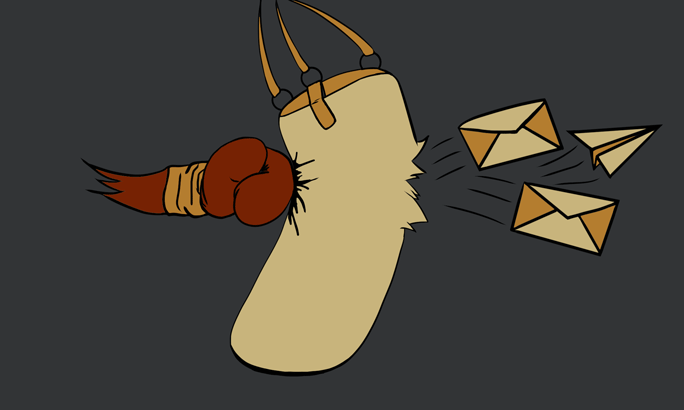 Hi Johnny,

Just got a quick question, love your site and am always reading your articles and watching the videos…keep up the good work.

I noticed a lot of pro boxers train really light on the heavy bag, almost like they're just practicing form and no power… is this the best way to use the heavy bag?

I'm currently saving to buy your power punching series, really interested in the counter punching and angles.

Look forward to hearing from you,

Andrew
Let's start with this…PROS know what they're doing!
Pro boxers are go light on the heavy bag for several reasons:
Pros are working on higher-level skills – they already have good power and technique, so they aren't working power any longer. They're working their flow, speed, timing, maybe conditioning, and also kind of mentally shadowboxing with the heavy bag. They're probably also taking their time to think through different angles and set-ups on the heavy bag. They're not wailing away like beginners.
Pros may have brittle/injured hands – after 10+ years of hitting dense objects like punching bags and opponent skulls (and occasionally elbows—OUCH!), they do what they can to preserve their hands. Your hand is made up on smaller/weaker bones and at some point, your punches hurt you more than they hurt your opponents.
Pros do their hard conditioning earlier in the day – unless you're a pro boxer, you're probably seeing him at the end of his workout. Pros usually do all their heavy training in the morning or early afternoon. By the time you (assuming you're an amateur) get to the gym in the afternoon or early evening (like after work/school), they're only their to spar, do warm-down drills, or light technical work with their trainers.
Pros do not show their full power during busy hour – many pros will not show their full ability when the gym is crowded with many other pros, fighters from other gyms, and future opponents lurking around. They also don't like being recorded.