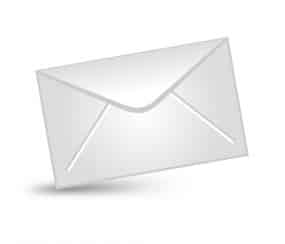 Formerly known as the "Boxing Mailbag", Ask a Boxer features your latest boxing questions. This recent one deals with southpaws, weight loss, counter-punching, punch variations, training equipment, and training through injuries.
1. How do you beat someone who is faster than you? – Lalo
I'm already writing a guide on this. The easy answer is to fight him like a speed bag, not a heavy bag. Chase him down with small quick punches. The moment you're able to catch him, keep following up with more quick shots to keep him from escaping. Since it's hard to see and hit a moving target, you'll have to use timing and rhythm to catch him. Instead of trying to counter his first punch, keep an eye out on what he likes to use as his second punch…and then work on countering that. If he's an energetic fighter, try chasing him down with a high guard and see if you can make him punch himself out.
2. How do you beat a southpaw?! – everyone
I have finished writing this guide. I just need to take pictures and video. Some of these guides take a while because there are so many techniques that I don't know I use. Instintively know how to fight a southpaw is easy enough, it takes me time to spar multiple southpaws in a row and carefully reflect on how I fought each one. I don't want to just give the readers a list of tips. I make 100% sure that my guide can make the difference and help you defeat the tricky southpaws! It will be released NEXT!
3. Can you give me a sample training session? – Garry
Please provide me with a sample training session – working on core strength, stamina. power and strength. I have a 3 way boxing stand, skipping rope, ab roller and a 20kg kettlebell. Many thanks, Garry.
4. I am 162 cm with reach of 65 inch. Do you think I should fight at welterweight division? – Ali
Most welterweights would be taller than you at that height. Give it a try and if you feel the reach is too much to overcome, then you have to move down a weight class.
5. Can you write "Underrated Boxing Skills #3"? – Curtis
I think it would be a brillant idea if you decided to write underated boxing skills #3. In it you could outline lung capacity and low heart rate and how to improve them.
I've been thinking about the next one to write for that series. Thanks for your suggestion!
6. How can a boxer mentally control a match? – Gianni
Start by being relaxed and in control of yourself. Stop worrying about the outcome or winning. Stay calm and think about what you have to do. Next up you try to contain your opponent. You see what he does and begin to take away his moves one at a time. At first, he may land some jabs but you never let him finish the right hand. Next, you begin to take away his jabs. All while doing so, you slowly force him to absorb more and more of your punches. At first, try to stop him from doing what he wants to do. THEN, let him do it, let him over commit to it, and you take advantage of his determination. Man…this sounds like another guide already.
7. What are your thoughts of the new Elevation Training Mask to simulate High Altitude training? – Jordan
I've never used it but I do know that training at high altitude has many benefits. I'm always up for helpful training equipment so yes, give it a try and let us know how much it helps. I've always been excited to try new equipment.
8. How do I construct a counter-punching strategy? – DKL
Basically, I'm just asking, speed and natural ability aside, what should I be looking for in my opponent, what should I practice, what are some good counter punches (or maybe even some counter-counter-punches…) , how to set one up, and when is the perfect time to throw one or two to slice and dice some dudes at the gym.
This seems to work against brawlers and boxers alike. I'm a taller guy, and I don't really think brawling is the best suited for me. I've watched myself on film and resort to this for some reason, either because my mental attitude ("Lets bang…") or impatience, which this will get me killed if I ever got in the ring with some guy who knows what he's doing. I just want to unleash some damage with a combo but I'm playing with fire if I don't cool it. What a waste of my height advantage anyway.
Also, your article of beating a shorter boxer was genius and it opened my eyes a lot to height and reach advantages. Anyway, it seems like once you've reached this level, you're, for lack of a better word, impressive to watch and box with. This, in my opinion is ESSENTIAL to the game of slow-paced BOXING, not brawling; A game of the mind, not will-power, heart, or balls. Just straight boxing IQ. Watching counter punching greats like Floyd Mayweather and James Toney, I've noticed that for one, the pace is slow to almost one or two shots after a flurry of the other guy. The other guy throws everything they got at em' and they just 'pop, pop' with nice, short little hooks, crosses, and uppercuts.
Mayweather's Pull-Counter right over his opponents jab (VIDEO) is so brutally simple, it's ridiculous why it's worked for so many years. But it's just that. It's worked because it's simplicity. He's quick, sure, but it's really just timing and his planted back foot. Plus, counter-punchers barely take any damage man. The basis of their techniques is rooted in their lead shoulder position. Their left hand is dropped lower and they point that shoulder forward, almost never squaring up, which adds to the slipperiness. They bait em' in with a jab or lead cross so the other guy throws back, then 'bam', they throw, connect, and it increases there power, especially because the other guy doesn't know what hit them.
DKL, I don't know if you're asking me or teaching me. Hahahaha. Here's a little teaser from my upcoming counter-punching guide:…the easiest way to create a counter-punching strategy is to force the other guy's punch. Instead of learning a billion counters to their jab, just work on getting them to throw the jab. Learn to move in a certain way that always baits their jab. Once you learn how to bait specific punches, the counters will come easy.
Another thing about slow-paced counter-punchers. The best counter-punchers don't slow down the fight. It's their opponents that slow down the fight because they don't like getting hit by so many counters. The slower opponents are usually the ones to stop the exchange, think for a bit, before going in again to eat more counters 😉
9. How do I shadowbox the right way? – Lennart
As stupid as it sounds: how do I have to accomplish shadowboxing in the right way? To be honest: often I feel like an idiot while punching in the air and feel insecure whether I really look like a wannabe rocky balboa. What about writing a "The Ultimate Shadowboxing Guide"?
The ultimate shadowboxing guide? Good idea! I think I know what you mean. When everyone else does it, they look cool and swift with a quick rhythm…and then when you do it, it looks like you're swinging at the air. Take small steps and quick punches, don't over step and don't over swing. Keep you entire body coordinated with each punch. Breathe fast and stay relaxed. You don't need to go fast to look cool. Just look coordinated and sharp. That's all there is to it.
10. What is the strongest punch in boxing? – Bashaar
Easily the right cross. But the most dangerous one is probably the left hook in my opinion. Other than that, it's up to your style.
11. Will doing stomach exercises work faster for a 6 pack? – Lawrence
Most likely not. Running and lots of cardio to burn fat off your body will do the trick more. Most people have a six pack already but it's hidden under a layer of body fat. Lose the fat, and you'll reveal the abdominal muscles you've always had all along. Run, jump rope, spar, hit the bags, you'll lose weight quick. I have a six pack and I never do ab work.
12. Can a brawler or faster pace fighter counter-punch? If so, how? – DKL
Anyone can counter-punch. As long as you're trying to beat your opponent's punch with a punch of your own, you're basically "counter-punching". Counter-punches are beautiful and natural movements in boxing. Nobody ever fights by taking turns punching and defending; they're usually both punching at the same time.
13. Do you know where I can get wall charts for boxing exercises? – Janet
I have just bought a heavy punch bag mainly to improve my strength and fitness. I am totally new to boxing so I would like to try to use correct technique and a variety of punches while working out.
I have been looking for a wall chart, similar to those normally found in gyms that shows the main punches and maybe some bag drills but unfortunately I can't find any. Do you have any of those type of wall charts or do you know where I could get them from.
Many thanks,
Janet
Are you talking about those little brochure cards with pictures and descriptions of boxing workout routines? We have one from Everlast at our gym but I have no idea where our trainers got it. Most gyms I've seen will print out stuff from the internet or write their own on a clipboard attached to the wall.
14. What do you think of Teofilo Stevenson? – Tom
Hello,
First, I should say I really like reading your training tips, it's usually so helpful, making clear why the basic skills are the BASE. Just wonder what you think of Teofilo Stevenson…I love the way how simple his style looks. Pendulum step, constant jabs and perfect timing for right hand. Simple and beatiful, don't you thing? Is that 'simplicity' possible because he is taller than his opponents? Any plans to write a 'giude' on his style/tactics?
Thanks for the sites!!!
Tom
Teofilo Stevenson is a great boxer! There is nothing simple about him at all. The reason why he wins with simple tactics is because he outclasses his opponents so much he doesn't need to use other punches. The guy has great eyes. Check out this video (Teofilo Stevenson tribute) he catches the counter right hand right as the other guy throws his right hand, AND THEN EVEN TIPS him with the left uppercut on his way down. Proof right there that it wasn't just a blind lucky right hand, his eyes were on target the entire time.
15. How to improve punch power? – Srinivas
Proper technique and repetitive training. Good use of angles and timing.
16. Should we punch through a target? – Ayush
You know how u say that we shouldn't "punch through" the target. well I have saw video of freddie roach coaching pro boxers and he teaches them to punch through the target. He tells them to follow through with the elbow when throwing a hook.
And plus I have seen so many mma trainers teach ufc fighters like anderson silva, GSP, Lyoto Machida, etc. to punch (and kick too) through their target and not at the target (which I think they mean to just touch the target). So any comment on that?
Punch through the target, but not all the way through. Once you learn how to throw snap punches, you will know how to punch properly and from there you can commit as much as the situation allows you to. Too many beginners are so focused on power that they don't realize their punches are not throwing with proper snap or explosiveness.
You don't start off a fight by trying to finish your opponent. First try to touch him, open him up. Then try to follow up those openings with bigger shots. When he's hurt and ready to go, THEN you knock him out. Everyone knows how to finish a hurt opponent, just throw punches till he goes down. But what about fighting a fresh opponent? That takes skill, patience, and more than just power. You don't beat fresh opponents by dumping out all your power. Race car drivers aren't taught how to drive by stepping all the way through the gas peddle. (Anybody can do that.)
"Punching through" and causing maximum damage, is not the only focus of punching. There should also be a focus on defense, energy efficiency, as well as speed. But yes, if you want to be an expert at breaking bricks and causing maximum damage, then you should punch all the way through. If you want to fight efficiently against a live opponent who will punch back at you, then you will have to trade off some power for defense…or save the absolute power punches to only be used as finishing punches.
17. How can my son lose weight safely for a fight? – Gary
Any suggestions as to how my 15yr old son can safely lose 2-3 kgs for a fight in 6 weeks? Weighs 52kgs and already very fit. Not going to risk losing power/stamina on crash course.
A proper diet and strict monitoring on his weight will be fine. If you need to lose some final weight, try drinking lots of water regularly (you should already be doing this) and start trimming down the meals 2-3 days before the fight. Eat 10 TINY meals during the last 24 hours. On the night before, sit in the steam shower and sweat out as much water as possible. Only drink one more cup of water before. 2-3 kgs off weight is not so bad.
18. Does one need to shout while punching? I used to observe this in other martial arts, but in boxing is it necessary? – Leo
Some boxers do shout or grunt when they punch, like Manny Pacquiao. Many other boxers do it too. Sometimes it sounds like a grunt and other times it sounds like a big hiss of air. All fighters do it because it helps them exhale air explosively from their stomach. The key is not to open your mouth when you do it, or else you risk getting your jaw broken off (especially important in boxing).
19. How should I modify my boxing schedule to make it better? Amit
I am 5'11".187 lbs orthodox.
I have some confusions in my mind regarding boxing workout.
– How many rounds should I go for heavy bag and double end bag and speed ball
– I start my workout with 3 rounds of skipping (3 minute round 1 min rest)
– then 2 rounds of shadow boxing (sometimes with weight)
– then 3 rounds of heavy bag and 2, 2 rounds of double end ball and speed ball and finish the workout either with skipping or shadow boxing.
Pls suggest me do what else I need to modify to make it better And how much should I run and for how many times in a week I also want to know a weight lifting schedule to enhance my performance.
3 round each for the heavy bag, double-end, and speed ball is plenty. I prefer shadowboxing without the weight so that you can focus on more speed and foot coordination (instead of arm strength). Finishing the workouts with skipping or shadow boxing is perfect.
Try out my Easy Boxing Workout and see how you like it.
20. How do you beat a fighter who has a better jab? – Joe
My sparring buddy outweighs me by about 20lbs, has a reach advantage of a couple inches, and has a fast, hard, stiff jab. I tried counter-jabbing, but he blocks easily, and I've tried a cross counter, but his shoulders are too broad.
Sounds like he has more than just a better jab. He has a better jab defense, right hand defense, and maybe even reflexes. Work on your jab. Make it stronger, sharper, faster, more accurate, all while being more relaxed. Even if your jab was as good as his, you'd still lose the fight because he's bigger, taller, and longer. Your skills need to be better than his if you want to overcome the size and reach. If you can't find a way to crack through this guy, then find more creative ways to beat guys you already beat.
21. Are ProMex boxing gloves any good? – Adel
I was looking for new gloves to buy on titlemma.com for sparring and theyve been on sale for a while. They were originally 150 and are 80 at the moment. Do you know anything about these gloves?
We have PROMEX gloves at our gym and use them everyday. The ProMex brand is supposed to be a wannabe version of Cleto Reyes and so far I like them. They're good quality and feel nice.
22. Can you write a guide on body punching? – Mike
Hey I was wondering if you could write a guide on body punching, i believe that it is one of the most effective and devastating way to attack your opponent, but i really don't know how to do it properly and how to set up body punches.
Already done, guide to be released very soon!
23. How do you recover from a broken collar bone? – Phil
Hi Johnny, I was hoping that you may be able to help me out, I am recovering from a broken collar bone (clavicle), injury not boxing related, but it has stopped my training in its tracks, have you any advice for the best way to get back into training and what exercises I need to be performing to build up the fitness and strength or if you are aware of how other boxers get round this injury for their next fight etc. I am an orthodox boxer and it's the right side that was injured, the arm has been in a sling for about 3 weeks now, and I suspect it will need another 2 to 3 weeks of wearing a sling before I can resume any sporting activities, I look forward to your reply. Keep smiling, PHIL
Hey Phil, unfortunately I have no knowledge about this. Whatever your doctor says is a good start. And then professional trainers and cutmen can give you more advice about this. I do know that swimming is always a good rehab exercise.
24. What kind of diet, and conditioning workout should I do to get me into shape? I weigh 155lbs. – Shawn
For beginners, check out my easy boxing workout. I'll also have a diet plan coming out pretty soon that outlines the basic rules to eating correctly.
25. What do you think about taking emotions like aggression into the ring? – Lennart
Great question. Many trainers always tell you to control your emotions but I find this to be especially hard if you're not a robot monk. Imagine telling an artist to paint without emotion. I don't see how someone can fight and express themselves without emotion. After all, boxing is as much an art as it is a science. I've fought with emotion before and it felt great. I fought like a possessed animal, fighting harder, punching harder, lasting longer, seeing my opponent quit was a feeling like no other. There have also been other times when my emotions clouded my mind and led me from one counter to another. When the fight was stopped, I felt like a real idiot. All I can say is, use your emotion to express yourself and strengthen your fighting spirit. Don't let it control you and make you wreckless, causing you to lose fights.

Have you ever seen a boxer cry after winning a title? That's emotion. And he was fighting with it the whole time…I guess the key is controlled emotion.
26. What should I do when shorter fighters get inside? – Anthony
I have a long reach so keep my distance when fighting but I dont know what to do when my opponent gets inside.
27. How to keep the hands up techniques and exercises? – Bobby
Put a boxing glove under your right armpit as you shadowbox jabs into the air. This keeps the right elbow tight and down, which keeps the right hand up. You can also stick a tennis ball under your chin as you shadowbox, keeping your chin down. Every time you spar, dedicate a friend to screaming at you every time you drop your hand. Record a video of yourself sparring so you can see how often you drop your hands and how low you drop your hands. Most fighters don't realize when they drop their hands as low as their chest.
28. Can I box for weight loss? – Ivan
Hell, my question has to do with boxing for weight loss. I am extremely overweight and was wondering how can joining a boxing gym benefit me? Is it safe for me to join? I weigh 280 and am only 5 feet 6 inches tall. I am able to move don't get me wrong, I walk, hike and hit my heavy bag with different punching drills. But I've been wanting to join a boxing gym, it's just intimidating. I guess my question is, would trainers mind a person there to lose weight and learn how to defend themselves as opposed to actually training to fight? If that makes sense. Your website has been a big help. Keep it up.
Boxing is a great exercise for weight loss. As long as your trainers know you are looking to lose weight and not compete in boxing, you will get a great workout. Boxing is very fun and definitely keeps you motivated so you can reach your goals. Make sure you don't end up sparring so hard that you get hurt or lose sight of your goals, which is to lose weight.
29. Can I get an amateur boxing license with a criminal record? – Alex
I don't know but I think it might be ok. I have seen many professionals with criminal records.
30. Am I too old to train boxing? – Dan
Hey man! im 29 and have been into boxing since a young age and understand alot of things however ive never had a trainer as none have been availabe but now a gym has opend in my area sodo you think im too old to start too join im worried ive given my self too many bad habits through training myself.
Not too old at all. It's never too late to undo the bad habits and begin to enjoy proper boxing technique.
Check out this boxing post I made a while back: Am I Too Old to Start Boxing?
31. If you are doing two workouts a day and one of them is boxing training what would you recommend that second training be, cardio or weights are a combination of both? – Sebastian
I would pick cardio every time. More specifically, core cardio.
32. What about a "the ultimate angle creating guide"? – Lennart
Already written. Soon to be released!
33. How do I master the left hook, when I'm a long range fighter? – Anthony
Learn to throw it over your opponent's right hands. Also learn how to sneak it inside the opponent's right, just as he pulls back his right to throw a cross. Also try throwing a vertical-fisted hook around his high guard. Use those long arms to reach around the guard or attempt left hook leads when he can't reach you with a straight. Also try countering his jabs with a left hook.
34. Could you outline ten Sergio Martinez "tricks"? – Kryptonite
I see you've outlined Floyd and Pacquiao, But I feel he's as skilled as floyd and as strong as pac, he's my p4p king, so I'd like to have your eyes on him.
I've following Sergio Martinez a lot lately. A very fun guy with lots of potshot tricks and distinct awkward movements. I can add him to my list but I don't think I'll be making those videos any time soon. There's so many other great basics and advanced moves to demonstrate first.
And then I'll go back to outlining the pros to show readers how to use those moves.
35. Does it take more talent to be an amateur champion or an average pro-boxer? – Jesus
So i got a big question for you iv'e seen some free boxing fights on cable where they show fighters with bad records for example: 1-3, 0-2, 3-7, etc. there are some prospects of course, but my question is since there are so many pro's with bad records does that mean any amateur can turn pro by just wanting to make a living from fighting. ive seen very talented amateur boxers most dont wanna turn pro. another question i want to ask you is, is it more important to have talent im talking golden gloves/ amateur champion with 25-1 record or little talent with a 10-1 record but the strive and love for boxing to make it a living and turn pro which one jonny? 
Yes anybody can be a "pro boxer" just by getting paid to fight. By technical definition, the word professional means that you are paid to do something. It doesn't always mean that you are more skilled than the unpaid amateurs.

You fight in the amateurs because you just want to fight and attend tournaments, you don't get paid but at least you get to fight. In the pro's, there's all sorts of politics and people not working in your best interests to get you good fights– the only reason why any boxer puts up with this mess is because they want to get paid. Sure you get paid, when and if you do actually fight but quite often you're being used to feed the popularity of another boxer or forced to take bad fights on undercards that nobody watches. Which one requires more skill? I would say it takes more talent to be an amateur champion than to be a professional loser.
36. Should I throw my left hook with the thumb up or horizontal? – Lennart
Hey Johnny,
even though I already read your left hook guide I am not sure how to use my fist in it. I am not sure whether I should put my fist in a position where my thumb is up or horicontal.
Just a few months ago I broke my thumb with a left hook where i had my thumb horicotal but was unlocky blocked so the fist did not land to the knuckles but on my thumb…What do you prefer? Lennart
I throw my left hooks both ways. I typically throw with the thumb up for sideways looping hooks when I want to throw around or inside my opponent's guard. I throw with the thumb sideways when I'm t throwing a really tight hook or throwing it more like a left cross.
37. What weight class should I fight at? – Sven
My bodyweight is at the moment 69 kg, I'm really small in my weight class, I'm 16 years old, I have some bodyfat, but not that much anyways because I have abs. Can I go down to 64kg? Or should I stay in the 69kg division and grow? I'm 176cm.
Fight at the lowest weight class you can drop down to HEALTHILY. Lose the weight healthy and once you're too big, move up. In some cases, your weight class may be so tough and full of tall guys that you have no choice but to lose weight in order to stay competitive.
38. How is a speed bag and double-end bag more important than a heavy bag? – Jesus
You say you should spend more time on a speed and double end bag but my coach and I'm guessing every great coach says the heavy bag is needed way more than these.
Ultimately, you'll have to try both if you really want to know which is better for building YOUR fighting skills. I use to hit the heavy bag everyday because it was way more fun to hit than any of the other bags, but then I started complaining about my hands hurting after every heavy bag session and my trainers told me to stop hitting the bags and just look around. I saw that only the beginner fighters were banging on the bag. The experienced guys still do it every now and then, but not hard core. When the pros hit the heavy bag, they use it as a warm-up since it moves around and forces them to use their legs as they throw combination punches…which is something the other bags can't do.

My trainer explained very easily: if you need more power, work the heavy bag. If you already have power, work your speed, timing, and accuracy on the double-end bag and speed bag. The pros in my gym focused more on the double-end end bag but they still worked all the other bags regularly. After 10-20 years of fighting, these guys win their fights on skill, not power. I'm sure everyone still has to develop their power at some point on the heavy bag, especially during the beginner training.

Most boxers I've seen in the gym hit hard enough already, not as hard as Mike Tyson, but hard enough to win fights…and so I recommend for everyone to go develop their other skills. This was something I believed in a long time ago and saw that it helped many others. In the long run, if you're truly a big power-puncher, it's just not possible to beat your hands against the heavy bag all day. The bag will eventually wear down the small bones in your hand which can lead to hairline fractures and inevitable hand damage. There was a pro that sat down with me trying to teach me how not to hit a heavy bag so much, and also how not to hit an opponent's head so that his skull doesn't break my hand.
Got any more questions you want to ask a boxer? Ask away and get it answered in the next series of "Ask a boxer!"