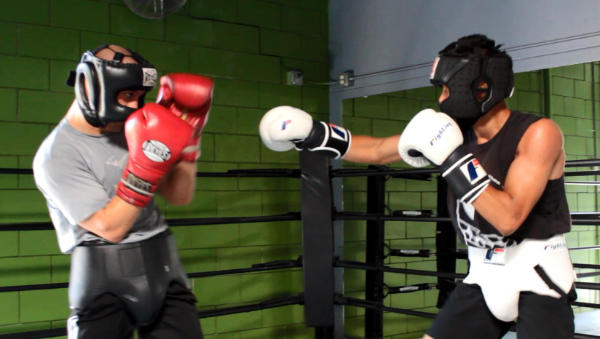 Q: What's your favorite punch in boxing and why?

A: I have 3.
1) The left hook – it's fast, hits very hard, can be difficult to see, and can knockout your opponent when aimed at the head or the body. It's easy to throw as a counter-punch since it comes in from the side and does massive damage to the other boxer since it spins the head making it the perfect knockout punch. You can give it different angles to make it more straight like a left cross or throw it from below to make it a half-hook or half uppercut. This creates even more angles for you to use to knockout other boxers.
2) The jab – it's fast, can be used to create damage, open cuts, make space, counter-punch, and used for offense or defense. Lastly, it sets up all your big punches and when turned into a left cross can itself be a knockout weapon.
3) The right cross – it's the heavy punch, the main knockout punch and rams all your power straight into your opponent.