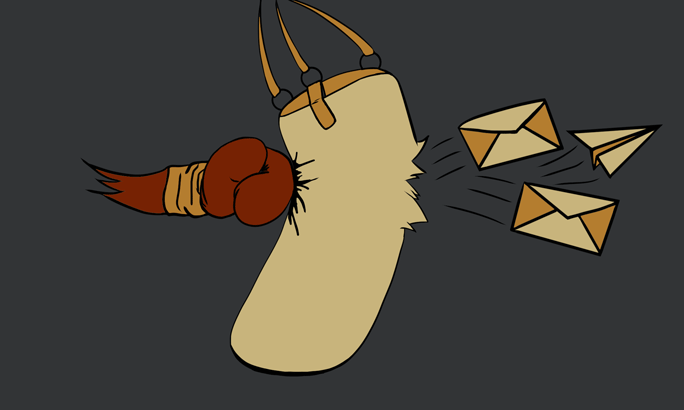 I keep getting told I don't punch straight with my back hand. I focus on it, think I've got it, but then get told by my coach that my elbow still comes out, if you know what I mean.

Any tips? I've tried throwing it standing next to a wall, so my elbow doesn't hit the wall. Maybe I just need to do that more and more and more and more.
For me, there are only two main reasons why someone punches with too much side-arc or elbow-flare on the back hand punch (straight/cross)…
The first reason is because you might be leaning too much forward on your front foot. And if you ARE leaning forward on your front foot, then yes it is anatomically correct to bring up the elbow to stabilize that overhand/chopping right. You can see Marquez KO Pacquiao with that shot. If you DON'T want that elbow to flare, then put your weight a little more centered. You'll see that the more your weight is on your back foot, the more anatomically impossible it is to flare your elbow from here. If anything, it's easier to punch with a low elbow (thus, perfect position for the uppercut).
The second reason might be because you're standing too much sideways (one foot directly in front the other)…this would prevent your back hand and back hip a direct line of side to your opponent and therefore the only way you can reach them is with a curving swing from the side. Try standing with your feet and shoulders at a slight diagonal with a straight line of sight from your back hand to the target. I also have a guide on my site called "How to Throw a Straight Punch" but I doubt that has anything to do with your problem right now.
I would add to it by explaining that there are 2 very natural movements in any punch…one is the arm extension, the other is the elbow flare during the fist rotation ("hand turnover"). Bad punching technique…or as they sometimes say "punch like a girl" is when you flare before you extend. Good technique is when you flare AFTER your extend. In reality, they're both happening at the same time but just try to visualize one extreme over the other.