No more butterflies in your stomach before fights. Here are some tips to build confidence in your boxing ability.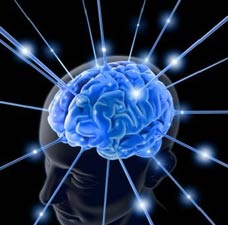 One of the toughest challenges I ever faced in athletics was staying confident and strong mentally. Physicially, my body was always well-conditioned but mentally, I was worn out before the game had begun.
I doubted myself before big competitions with all sorts of excuses:
I'm not feeling as strong today.
My right arm feels tight.
My calves are still sore from last week's workout.
Etc, etc.
One of the best techniques I ever learned for controlling my mental burnout and performance anxiety was to cut back on my training intensity. Below are some ideas on how to hold back in the gym so that you don't burn yourself out mentally.
Don't Go 100% Everyday
This is the easiest way to keep yourself from burning out. It's not possible to perform 100% everyday in the gym. You can make 100% effort but you definitely won't get 100% performance everyday. Make it a good workout but don't pound the bag until your arms fall off. Knowing your limits all the time is not good way to push yourself. If anything, it's like a voice in your head reminding you of what your limits are. You'll reach a certain repetition and your body "remembers" to fail. Training is about increasing your performance over time, not measuring your performance everyday by pushing till failure.
Build Confidence With Training Cycles
Training cycles are longterm workout plans where you start slow in the first couple weeks and increase your intensity as the weeks go by. By the end of the plan, your body will have peaked out for maximum performance and you'll be perfect for a fight then. Professional boxers normally use training cycles from 6-12 weeks whereas amateur boxers use 3-4 week cycles or sometimes less. From a mental standpoint, training cycles allow you to build confidence as you allow your body time to develop the ability to execute what your mind tells it to do. With training cycles, you're not approaching workouts with the idea of going till failure but rather to set a goal and then be confident that you can achieve it. Giving 100% is challenging but simple. Having absolute confidence in yourself and your ability to achieve goals is a mental attitude that takes time to build.
Have Some Easy Days
Everybody needs to take a break sooner or later whether it be working in an office or working out at the gym. The rest allows you to rebuild yourself so that you can come back even stronger. If you neglect resting your body, it will fall apart with injuries and fatigue and fail on you when you need it most. Mentally, you'll be judging yourself constantly from one day to the next, overly critical of yourself for not doing as well as you did the previous day.
It doesn't matter how tough you are, you have to take it easy from time to time. On my "easy days", I like to just go into the gym and do some stretching and jumprope. I politely turn down offers to spar and make sure that I have fun and don't push myself at all. My easy days allow me to stay involved in boxing but also relax and not push myself beyond my limits. In fact, longterm athletes are known to take some breaks in training. With a strenuous sport like boxing, you can't expect your body and mind to last long if you don't take some easy days.
Let's look at how two different boxers might approach training and what their expected mental attitude is likely to be at the end of the training cycle just before the fight.
Boxer A (wants to be the next Mike Tyson, gives it 100% in the gym everyday)
Week 1 – Tires out completely at 3 rounds. Feels good about himself for putting in the hard work.
Week 2 – Tires out completely at 6 rounds. Feel good about giving it 100%.
Week 3 – His body is worn but he forces himself to go 9 rounds to satisfy his need to be tough.
Week 4 – His body has nothing left but he feels guilty so he goes to the gym and puts everything he has left to crank out 10 rounds and prove that he outdid himself the previous week.
THE FIGHT – He arrives with a tired body, unhealed injuries and muscle stiffness. He's massaging his sore shoulders and doesn't feel 100% physically or mentally. Boxer A is probably doubting himself because this is a 12 round fight but he barely survived 10 rounds last week.
Boxer B (mature, paces himself, using workouts as workouts, and saving his best for when it counts the most)
Week 1 – Gets himself back into condition with 2 rounds keeping things light and easy, minimizing injury.
Week 2 – Goes 4 rounds easy, building his confidence and motivation.
Week 3 – Sweats out 6 rounds with energy to spare. Workouts are serious but not over-doing it.
Week 4 – Puts in a solid effort and cuts off the workout at 8 rounds knowing he's got a lot more in the tank. He's confident for the fight and can't wait to see what he's got in him.
THE FIGHT – He arrives at the fight confident that his body has accomplished everything in training. His mind tells him that if he went 8 rounds easy, 12 rounds will be challenging but definitely possible. He is ready physically AND MENTALLY!
Which boxer would you pick to win the fight?
Which boxer would you rather be?
Boxing Confidence
Boxing requires mental strength as well as physical strength. There's a common saying in boxing that if you go at it hard everyday, you might leave it all in the gym. You should always be careful when pushing yourself that you save that last ounce of competitive fire for when you need it most. You should protect your mind from burnout just as you would your body. As long as you hold yourself back just a little in training, you'll always have the confidence of knowing you have more in you.