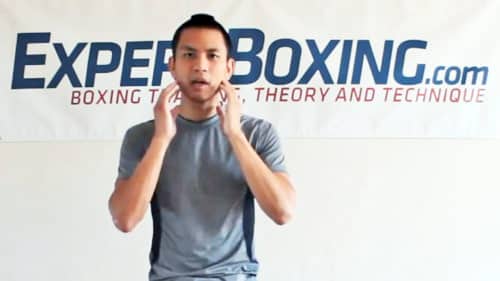 Here's something I see the pros doing all the time but never any amateurs.
They warm up the jaw before they get in the ring. Loosening up the jaw will decrease the chance of injury to your jaw and even help you take punches better. It's surprising to see that not many fighters do this!
It looks funny but here's what you do:
How to Warm Up Your Jaw

Move the jaw around to loosen it up!
open it wide and then close
move it side to side
move it in a circle one way, and then the other
You can do this while stretching or right before a sparring session or a fight. Start off slow and then a little faster if you like. Do it for at least a minute. Watch my video above to see how I do it.
Warm up your jaw to take punches better
and reduce the chance of injury.