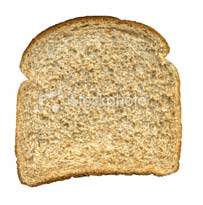 An article that stresses the important of carbs for fighting and where to get them.
I've decided to bring up this subject because the problem I see with may new fighters is their lack of willingness to eat carbs. For whatever reason, people have this idea that eating carbs leads to fat. Other people believe in substituting carbohydrates for proteins in order to focus on building muscle. The simple fact of the matter is, everyone needs carbohydrates whether they like it or not.
The Importance of Carbs for Fighting
If you study any food pyramid, you will see that carbohydrates are the biggest, most important layer of food on the very bottom. The reason why you need carbs is for energy. Even if you're not boxing and not fighting, you will still need carbs to survive. There's no way around it. If you're moving your body like a fighting machine, you need to up your carb intake or else your body will starve – which leads to your body looking and performing like crap.
Carbs VS Fat
Carbs does not always equal fat. Good carbs give you energy, BAD carbs give you FAT! Read more on bad carbs here. If you're consuming carbs and don't work out and don't have a high metabolism, you WILL build up fat. If you are boxing and training, then the carbs will definitely be used up. Top notch fighters consume about 7,000 calories a day and burn it off easy!
Where To Find Carbs
GOOD carbs are most commonly found in bread, pasta, vegetables,  fruits, beans.  You can read more on carbs here.
When To Eat Carbs
Most important times of the day to be consuming carbs:
When you wake up – breakfast is the most important meal of the day! Make it big, eat a lot, and then eat less throughout the day so you're not weighed down by food and have "food coma" and feel lazy throughout the day.
Before a workout – you definitely energy before a workout so make sure you eat before you begin that workout.
After a workout – your body will starve after a workout and will immediately begin "resting mode", which is when it starts taking nutrients to start putting your body back together and rebuilding your body and muscles to become better than ever.
Conclusion
I kept the article as simple as I can. Your carb intake depends on how serious you train everyday. Ramp it up slowly and if you still keep feeling hungry, eat more. If you feel bloated, eat less. As for people who want to ask me about carbs VS protein, just remember this isn't a bodybuilder's diet. This is a FIGHTER's diet. The point is, you'll need to eat like a fighter if you want to perform like one!