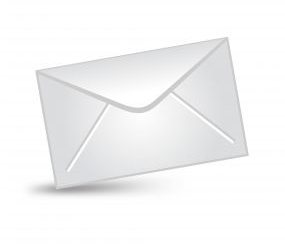 Official March 2011 mailbag where YOUR boxing questions get answered. Footwork, bag drills, style match-ups, flinch problems, keeping inside fighters away, the importance of blocking, alcohol in training, getting ripped, and more!
1. I'm an amateur boxer and I have a 3ft reach. What's the best way to keep inside fighters at bay?
– Anthony C.
The BEST way to keep inside fighters at bay? I'm not 100% sure of that but here's what I recommend. Take smaller steps instead of big steps. Attack with long jabs but don't hit too hard. When your opponent attacks you, take a small step back so he misses you entirely. When he tries to slip under you, put your forearms on his shoulder and hold him down. If your hands get tired from having to jab all day, fake a jab, and then land a right-cross, finished by a jab. Oh yeah, that's another thing…try to finish your combos with a pivot jab so you always escape after your last punch. Don't move so much until he comes inside. If he's standing outside and posing with you, just stand there and take a break. Take advantage of your long arms and throw more lead uppercuts and right hands. Try using a lot of straight punches all over his body so he doesn't know where to block next. Aim everywhere even if he's blocking, it'll pin his arms down while you walk away.
2. Why do you need to block?
– Taylor
Welllll…you don't have to block. The point of boxing is "to hit and not get hit". Blocking is a tool to help you not get hit. If you don't need to block to avoid punches (because you have good footwork or slipping abilities), then more power to you. Otherwise, blocking techniques are pretty good at keeping opponents from landing punches on you.
3. How do you throw a flicker jab?
– Mingsy
Throw a jab but very fast and loose. Only focus on the final extended part of the jab, which is when the arm is almost fully straightened out. Have your elbow already raised into the air so that you don't have to keep screwing your elbow as you turn your jab over. Instead, your elbow is already in the air and kind of pointing sideways. Don't think of your jabs as punches that come straight into the opponent. Imagine them more as quick a little back-hand slap that becomes a fist right before you hit. Watch videos of Thomas Hearns and Paul Williams and see how they jab.
4. Other boxing websites say that on the 1-2-3 combination (jab, cross, hook) you shouldn't throw the cross with maximum power since it is only a set-up punch. The real power shot is the hook. Do you agree with this tactic?
I suspect a lot of it has to do with the fact that, if a full power right cross lands, your opponent will move back out of range of the hook.
– Zac
I highly disagree with the belief that throwing a right cross pushes your opponent out of range. From a theoretical standpoint, the belief makes logical sense. However, what I've observed from my fight is actually much different. Hitting a live opponent is not like hitting a solid object. When you punch an opponent, he's able to absorb the force without being pushed entirely back. There are joints in the neck, shoulders, waist, knees, and ankles that allow the punched area to absorb the shot a little and "bounce" back without the entire body being pushed back. Think of the human body as being closer to a pillow than a heavy bag. It appears hard and rigid at times, but actually very absorbant at other times.
Sometimes when I punch someone cleanly on the head, his head still snaps right back into neutral position. It is very hard to push someone by punching them in the head. Even trying to move someone by pushing at their head is very hard. Another thing to note is that a punch is NOT a push. A punch is you snapping your fist into your opponent to transfer energy. You don't really have to push through on every punch. The same logic applies with a heavy bag: you're hitting the bag, not pushing the bag.
A more realistic scenario of a perfectly landed power right cross lands is that your opponent will go DOWN! If you land a perfect right cross, he's far more likely to crumble downwards as his legs give out. So my verdict is for you to think of the human body as a pillow. You can punch it as hard as you want, it will still be there!
…in regards to the theory that the real power shot is the hook, this IS true in some cases. In some cases, boxers will throw the 1-2 very fast so that the opponents concentrate their defenses to the front which then allows them to land a huge left hook. In this case, the left hook is loaded as part of the trick and not because the right hand pushes the opponent out of distance.
5. Is it ok to drink alchohol while boxing? What about before or after training? Will it affect my game?
– Mingsy
I would say about 99.99% of professional boxers would NEVER drink anytime within their training season. Yes, it will affect your performance. You're putting poison into your body, whereas your opponents are putting the best nutrition possible. Alcohol does slow down your reflexes and keep you from dropping weight and staying lean. If you're drinking in moderation, sure–I don't see how it could be so bad. But just about every boxer and trainer I know would say NEVER EVER EVER DRINK if you're in training! Boxing in itself is a very intense sport where you risk getting hit to the head. With that in mind, you mind want to risk dulling your reflexes if even just a tiny bit.
6. How to keep my chin down if I am sparring with someone taller? How to stop my back leg from going all over the place?
– Sibtul
Tuck your chin down as far as you can without taking your eyes off your taller opponent. It is easier to tuck the chin if you're not leaning forward. To keep your back leg from going all over the place, just put more weight on it. Keep more weight on your back foot and don't shift all your weight forward when you throw those hard right hands.
7. I keep getting over-excited and scared during my boxing bouts. What should I do?
– Vivek
Take more time to warm-up. Talk to yourself and come to grounds with the acceptance of losing. I'm not saying you should accept losing. I'm saying you should accept the POSSIBILITY of losing. Before every fight, talk to yourself, remind yourself that you're there to fight moreso than to win. Remind yourself that you love fighting regardless of the outcome. Smile, be happy, get excited, celebrate your arrival to the ring. You're already a champion in that regard. Don't worry about the rest, my coach always tells me, "Don't worry, you'll be fine." Years from now, it won't matter much whether you won or lost that fight. What matters is that you enjoyed it and had the time of your life in that moment.
8. Really, why is shadow boxing so important?
– Shelley
The benefits to you: Warms you up. Work on punching form, punching speed, footwork, defensive slipping. Mental visualization exercises and movement preparation before actually entering the ring. Shadowboxing is to a boxer what jogging is to a runner.
The benefits to your coach: gives you something to do while he's still busy with other fighters. Allows him to watch your form without having to absorb painful punches to his hands.
9. Lately, I've been sparring with lighter, but quicker guys. Will I have a disadvantage in an actual match?
– DKL
Spar with whomever bests prepare you for the fights. If speed is what you need to work on, then sparring with lighter and faster guys could be very beneficial. If you have bad defense and bad balance, maybe it's preferable to spar with somebody your own size who can push you around. As long as you feel prepared when you enter your fights, then keep doing what you're doing!
10. Do you know any drills for the double ended bag and maize ball? I will be using them to train for my sanshou tournament in March.
– John G
Maize ball – I almost never use that and know very little about it but here are some general tips for that. Bend from the knees not the waist when you slip around the punches. Don't just slip, sneak in as many punches before you have to slip again. Don't stare at the bag! Be aware of it, but look past it, and focus on your imaginary opponent. In real fight situations, you keep defense awareness high by paying attention to your opponent, NOT his fists.
Double-end bag – hit it with small, slow punches. Treat it more like a speedbag—focusing on perfect timing is more important than speed. Always throw 3-5 punches. Don't stare at the bag when you hit it, look around the gym and talk to your friends. Focus on the bag without having to stare at it. You want to be able to have awareness of other things going on. Try to land combinations that you wouldn't normally use in the ring…like maybe, right uppercut-right uppercut-right cross-left jab-left uppercut-left hook, etc. I just made that up right now, you should make some up too. Also try the normal combinations like 1-2-3, 1-2-3-2, etc. Keep your balance and take very small steps when you move around the bag.
11. What would you say Ricardo "Finito" Lopez fighting style was? I would like to emulate it and possibly modify it for muay thai.
– Adale M
Ricardo Lopez, man, beautiful free-swinging puncher. Devastating power and effective punching skills! His footwork is a bit like De La Hoya (the young De La Hoya). Very unplanted and mobile. He kind of floats around in little bounce steps with both legs. He doesn't take shuffle steps, he hovers around the ring until he sees an opportunity to plant. He loves to bounce out of range instead of using defense in close. You'll notice that he doesn't even like to allow his opponents to touch him.
Once he gets within range and plants like a giant tree, he becomes a totally different story. You'll see that he likes to fight off a front lean which loads up his left hand for devastating punches. He goes inside but he's not leaning wrecklessly inside (like a Ricky Hatton). He leans inside with a compact upper body but then explodes and whips that nasty left arm out.
I noticed that his opponents can't tell if it's a left hook, left uppercut, or left hookercut–and so he lands them all with killer accuracy. In case they managed to escape his left hand, he finishes with a chopping right hand over the top. He almost never throws a straight right, he prefers a long range chopping right hand over the top from close range. The big point to notice about his upperbody is how compact it is when he moves in, and then how wide he holds his arms when he whips punches out. You see his upper body expand as if he's exploding punches off his upperbody. He really gets a full stretch on those big left hands.
Does that help?
12. How do you fight a bigger, heavier opponent who is faster than you, and is a slugger?
– Sven
Bigger, faster, AND more aggressive? Wow, that's a scary situation. All you told me was his advantages, but what about yours? I hope you at least have superior endurance, better footwork, or better counter-punching skills. You're not going to win unless you carry at least some kind of advantage.
To start with, I say you let him come to you and the moment he comes so deep that he's lying on you, pivot around him and punch him hard. Aim to the head and to the body. Keep strafing and pivoting around him, but the key is to wait until he gets REALLLLY close before you spin around him. If you pivot too early, he'll simply step over and then trap you with big shots.
If you're not good at pivoting, you can also try to hold center ring. When he comes in with some big shots, backstep real quick, and then come back in with 2 hard shots. Then walk to the side and repeat. Pay attention to his big right hand, you have the best opportunity to escape when he throws the big shots.
13. Im using a full face covered head gear something like this. I know that we always must tuck our chin while boxing but wearing this do I still have to tuck my chin?
I have problems on seeing my oponent when I tuck my chin with this kind of headgear. If I don't tuck my chin i have a good vision but will it affect my boxing practice since I will be used to not tucking my head during sparing?
– Mingsy
Not every fighter fully tucks their chin. You basically want to the chin down and out of harm's way. But you don't have to lay your chin so far down on your chest that you can only see the ground. As long as you're not raising your chin up high for somebody to hit, you should be ok. Give yourself the most protection you can without hindering your overall fighting ability. The choice of headgear is completely up to you. I wouldn't say that buying a particular headgear design frees you of the responsibility of defending yourself. At the end of the day, 2 inches of foam is not going to protect you from a very hard uppercut to the chin.
14.What sort of drills I could do for better footwork and also to up my confidence in the ring?
I used to be an ok amateur and now that I am a bit older with work/life/kid responsibilities I seem to be going backwards. WHEN SPARRING I SEEMED to have developed a habit of closing my eyes….what could I do to stop this.
– Shaun D
For better footwork, I recommend you do a LOT of jumprope. I won't bother to give you the drills, once you get better at it, you'll come up with your own. Try to go for 30 minutes straight. Do some basic tricks, not just the boring 2-legged single hops and running-in-place. If you're new to jumping rope, just trust me that you'll get better within 2 weeks if you practice it everyday. Once you're comfortable with it, you only have to do it about 3 times a week (many boxers still do it everyday, though). Other footwork drills, hmmmmmm. You can do the foot coordination stuff that basketball players and football players do. The ladder thing and cones, etc. You can also do more boxing specific drills by just shadowboxing and taking lots of little quick steps as you throw the jab. (step-in jabs, backstep jabs).
The flinch reflex of closing the eyes. This one is real easy. Keep sparring at a slower speed until you are able to keep your eyes open the whole time and not freak out. Then SLOWLY, increase the speed as the days (or weeks) go by. You may feel silly as you spar in "slow motion" for a week or so but it really does help. Once you overcome that reflex, you'll be good forever!
15. I am 63 and have always wanted to train and learn to box. I am in good shape and feel young. Where do I start and what do I need?
– Tommy
Tommy, I wish to age just like you! Since you're in shape and young, I suggest you start just like everyone else. Find a good boxing gym and a good trainer. Learn the basics from the ground up and do everything your trainer says! Basic movement, basic punches, work all the different pieces of equipment, and spar at a VERY VERY slow speed! The only gear you need are some handwraps, gloves, and a mouthpiece.
16. What is the best defensive technique against combination punches?
– Christian
Hold your hands in whatever position that doesn't block your vision and allows you to block multiple punches without taking any damage. Hard punches can be parried and slipped. Fast punches can be blocked and slipped. Use your feet to carry you out of range. The best defensive techniques are the ones that fit your boxing style and natural advantages.
17. How can I build a physique for boxing and become ripped?
– Bry
Do more boxing. Focus on becoming fast and sharp instead of big and strong. Learn to relax when you work out so that you have more energy to last longer and throw more punches, move more, and fight sharper. Instead of going all out which leaves you sore and tired the next day. Try to relax and get in 10-15 rounds of sharp work. Then repeat this 4-5 days a week.
Eat right. No junk food.
18. What are 10 of Paul Williams boxing tricks?
– Anthony C.
I really love watching this guy. Here are some of the things I notice: Triple jabs, overhand lefts, lots of uppercuts finished by overhand lefts. Lots of uppercuts followed by multiple jabs. Many lead hooks and uppercuts even from far away. He'll lean inside with hooks and uppercuts and then lean back out of the way when his opponents try to counter. Likes to finish his combos with a lot of flicking jabs. I can't really identify exact tricks unless I sit down and really REALLY study him.
19. What should a southpaw beginner be working on?
– Ethan
For starters, the same stuff everybody else is doing. Listen to your trainer, go slow, work on form and conditioning. But most importantly, work on form. About your special circumstance of being a southpaw, make sure you are working with a trainer that is experienced in handling southpaws and is maybe even a southpaw himself. Southpaws have to learn different counter-punching techniques and southpaw-specific movements. An experienced southpaw trainer will tell you how to use your left-handed advantages to beat right-handed orthodox fighters. The first step is learning how to counter the orthodox right hand.