Every boxer will encounter an overly aggressive opponent sooner or later when they box. Depending on how well-trained you are, this type of boxing style can be the easiest or hardest style to fight against. Read on to learn how to counter a rusher.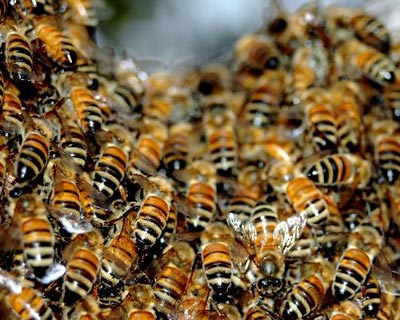 Before we go into details, you have to carefully break down the other opponent's style. Does the other fighter jabbing his way inside and setting up big punches? Or is he just throwing his right hand often and putting all his weight behind it?
There's a clear difference between a smart pressure fighter and an amateur that's just rushing in like an idiot. This is like comparing Miguel Cotto and Ricardo Mayorga. If he's a sloppy puncher, you can counter him all night long. If he's a stalker type fighter that's putting smart pressure and walking you down, then you'll have to utilize quick movement and numerous jabs to stick and move out of danger.
Counters to the swarmer
Pivot Jab, Right-Cross
When he runs in, circle out to your left (if your orthodox stance), and jab him. Think of yourself as a matador side-stepping the bull. You don't have to think about jabbing too hard, let his force impale himself onto your jab. You should stay concerned with maintaining the space between yourself and him. Once you get comfortable with jabbing, go ahead and try a double jab and then a big right hand counter.
Jab, Straight Right Hand to the Body
If your opponent is lunging at you square and bringing his body real close, go ahead and jab up high to raise his guard and then quickly bend your knees to change levels and throw a hard right hand to his body. Aim for the solar plexus to knock the wind out of him or even lower to really bang him in the gut. From this point, you can quickly jab to his head as your pivot to the left out of harm's way, or respond with a super fast flurry to his head and step away to your right.
Catch his Jab, Right Hand to the Body
If he's lunging at you with the jab, go ahead and catch it instead of slipping it. This should make him feel as though you'll be there. Right when you see him throw the right hand immediately lean forward out of harm's way and throw the right hand to his body. Quickly swing your head back up and out of the way in case he throws a low left hook and jab him up high to cover your exit.
Block the right hand, Right Hand or Uppercut
Most beginners are taught this counter but I actually don't like it as much since it encourages both fighters to trade punches. To do this counter, all you have to do is simply block his hard right punch while rolling away from it, and then immediately spinning a hard right cross or right uppercut back at him. You have to hit hard or have fast hands for this to work. Otherwise, your opponent will be unaffected and throw many more punches your way. This counter works wonders against the guys that lean their head forward all the time when they attack.
Conclusion
The basic theory behind fighting a swarmer is to look for his leaning head. Many of these guys hang their head forward so they can reach you with their punches and are extremely vulnerable to counter punches up high. As long as your can pivot out of the way of their punches, you can easily hit them back with counter-punches that they won't see. As with anything, the jab is once again your best friend in this case as well as lateral or pivoting movements. Another goal when fighting a swarmer style boxer is to not stand in front of him. You want to keep moving outside of his punching path so that his bunches of punches don't get lucky and hit you.
The mental preparation behind fighting these guys is that you have to be used to constantly moving and punching as you backpedal the entire fight. It's important that you don't break down or get tired mentally and physically with all the running and engage in their fight as you stand still and trade. The best thing to do is always to stay calm, keep your eyes open and always remind yourself that there is always a counter since these guys are always punching.