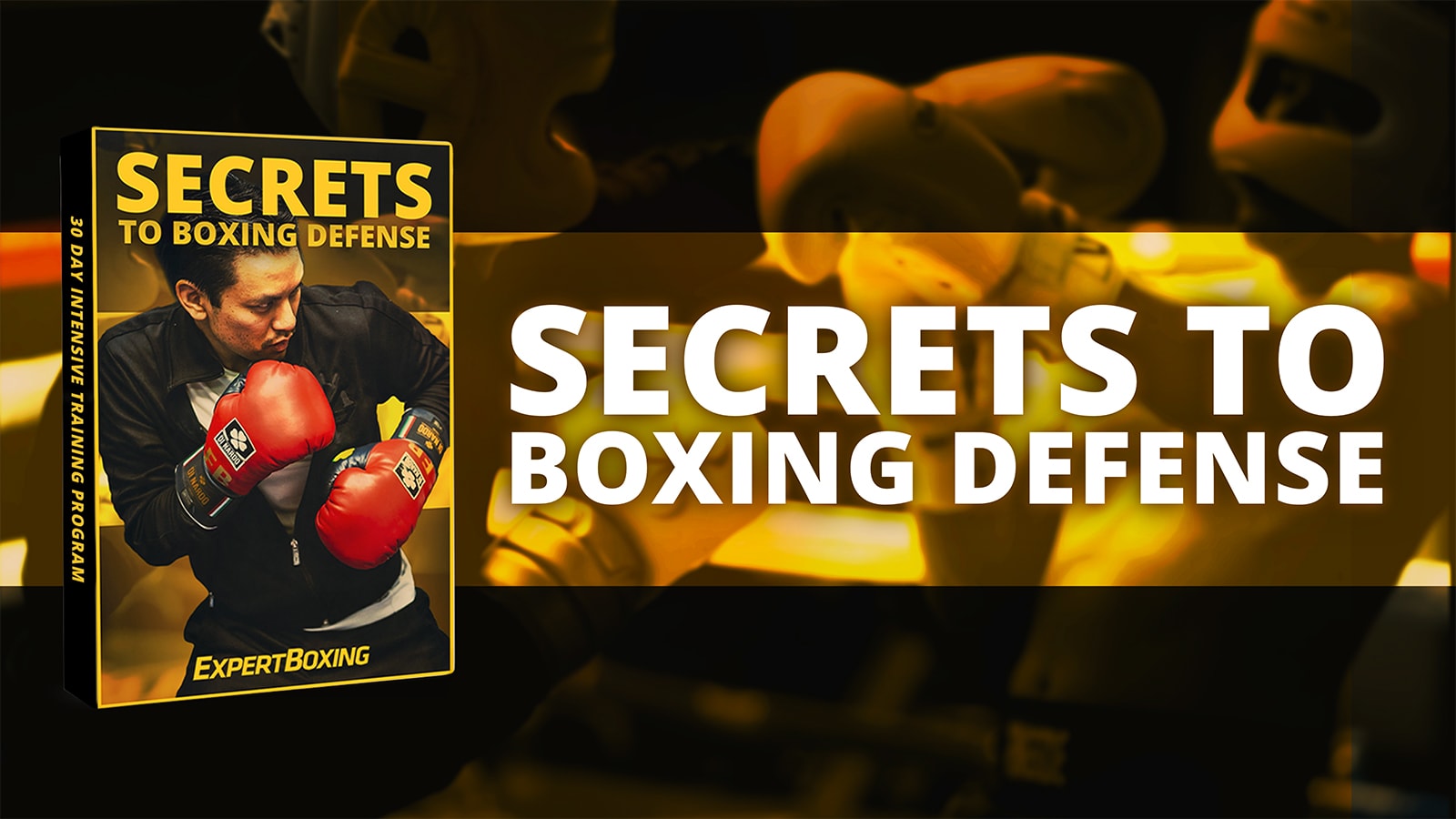 OVER 100 DEFENSIVE TECHNIQUES!
Develop a slick boxing defense for fighting. Understand your opponents, see their punches, and frustrate them with efficient movement. Then set up counters and put THEM on the defensive!
Learn OVER 100+ defensive techniques, styles, drills, and tactics…to make yourself at home against any opponent!
I share all the defensive tactics I've learned (from 16+ years of boxing experience) in this 30-DAY intensive training program. 25+ HOURS of video instruction, and a 20-PAGE workbook to keep track and make notes of different concepts. Honestly…I think it'll take you a year to really digest it all…but hey you ask for advanced, right?
different defensive stances – to negate or bait attacks
proper technique – for blocking, parrying, rolling, slipping
slick footwork – in and out, lateral movement, pivots, and stance-shifting
head movement – styles and rhythms to slip outside, inside, or under
reflex training – to help you see punches (not memorize them)
rhythm & timing – synchronize with incoming attacks naturally
realistic drills – that make you flexible, NOT predictable
counter-punching – using angles to set up different opponents
fighting strategy – countering brawlers, frustrating punchers, out-hustling slicksters.
defense mindset – feeling calm, confident, and comfortable against any opponent
FOREWORD: If you guys know me and how all my EB courses go, then you already know this is the most detailed thing you've ever seen on the topic. It's taken years of outlining, months of shooting & editing, and a Corona downtime to have an available gym and demo partner. All my defensive knowledge given straight from my heart. I'm confident you'll fall in love with the many gems I've dropped in there. There are so many nuances that you wouldn't find anywhere else.
Read more…

about SECRETS to Boxing Defense