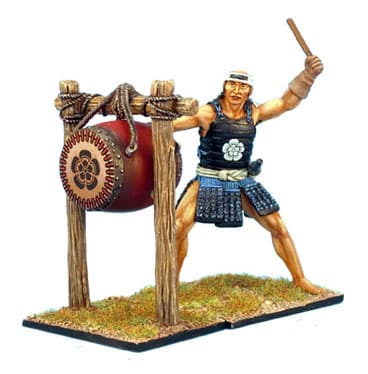 "It's not the punches you throw, it's how you throw them."
It sounds like that cliche lecture you've heard all your life about quality over quantity. Well the saying holds true for boxing as well. Throwing quality punches (with accuracy and timing) is far more useful than throwing punches in bunches (wasting energy and leaving you vulnerable).
But it's more than just quality. Throwing punches with different rhythms confuses opponents. You can use different rhythms to make your attacks more effective without inventing new punches or spending extra energy.
You can create an infinite number of combinations even while throwing the same punches over and over…simply by changing your attack rhythm!
Why You Should Change Your Attack Rhythm
Throwing combinations with the same rhythm is the easiest way to be predictable. Smart opponents can sense when the next punch will come and know how to react before you've even thrown the punch.
Q: What's the most predictable attacking rhythm?
A: HARD-HARD-HARD
Throwing non-stop hard shots is how most beginners will attack. It doesn't sound smart but that's exactly what I used to do. I practiced nothing but hard shots for months. The punches got faster and stronger but they were still predictable. After a sparring session with a pro, he told me, "Johnny, I can feel your punches coming. You punch the same way all the time."
He meant that I was throwing my combinations with the same rhythm — every combination sounded like *bam!-bam!-bam!*. Everybody could sense my rhythm and knew when I would attack. That little bit made it easier for everyone to evade my attacks. Fortunately, I learned how to alter my rhythm by changing the speed and holding back my power on certain punches. Over the years, I come to recognize these 7 basic attack rhythms you'll see used over and over again.
Attack Rhythm #1. (fast-HARD-fast-HARD)
Example combos:
It's simple but it works. Imagine somebody throwing a 1-2-1-2 combination. Instead of trying to throw all four punches powerfully, you throw the jabs super fast and then smash in the right hands. Instead of bam-BAM-bam-BAM, your combination sounds more like baBAM!-baBAM!
The combination is instantly more effective because you put more emphasis on the right hands by bringing them in faster. Your opponent is so busy trying to evade your jab, he gets hit by the hard right hand. This is a great rhythm for fighters with really hard crosses. Fast jab and HARD cross, over and over.
You could also be unorthodox like some fighters and throw a 2-3-2-3 combination with this rhythm. How this works is you would throw tapping right jabs followed by huge left hooks. I remember Roy Jones Jr easily outboxing his opponents in the Olympics with the same combination.
Attack Rhythm #2. (fast-fast-HARD)
Example combos:
It's a simple combo but many fighters are scared to throw it exactly as described. They're afraid to wait till the 3rd shot to throw the first hard punch. Anyways, so here's how we do this: throw 2 really fast shots to surprise your opponent and then finish with the 3rd hard shot. In the first example combination, you throw 2 really fast jabs to disrupt your opponent. The 2nd jab will come as a surprise if you throw it fast enough, which sets up your right hand perfectly.
As shown above, you can also throw the 1-2-3 and 3-1-2 combination with this same rhythm. The first two fast shots should make your opponent put up his defense while the 3rd shot delivers the damage.
Attack Rhythm #3. (evade-fast-fast-fast)
Example combos:
slip-2-3-2
slip-2-1-1
block-3-2-1
pull-1-2-1
This is an easy evasive attack rhythm that works surprisingly well. All you have to do is evade your opponents first punch, thus breaking his rhythm, and then blitz him with a fast 3-punch counter before he regathers his senses. Up above, I posted a few examples of easy combinations to throw. Don't worry too much about what he throws; evade the first shot and counter with 3. Keep doing it over and over.
This is a great rhythm for high volume fighters or fighters with fast hands. I simply walk towards my opponent in a stalking manner. As soon as he fires, I pull away and then come back with 3 punches. Do it over and over for maximum damage. Try it!
Attack Rhythm #4. (fast-evade-HARD)
Examples combos:
1-slip-2
2-slip-2
2-roll-2
A quick counter rhythm to put your opponents on their toes. Throw a fast shot, evade the counter, then counter back hard. Throw a jab, slip the counter, counter right hand. Or throw a lead right, roll off the counter, then hard counter right. It helps to be fast and sneaky. This combo works best in the beginning of fights when it's too early to commit, and at the end of fights when opponents get lazy with their counters.
Attack Rhythm #5. (fast-fast-fast-evade-HARD)
Example combos:
1-1-1-slip-2
1-2-1-slip-3
1-1-2-slip-2
1-2-3-slip-3
Another great attacking rhythm with an evasion and HARD counter at the end. Throw 3 fast punches to force your opponent to exchange, evade your opponent's counter, and return a HARD counter. Do this right a few times and you'll scare your opponent from fighting back.
In the first example combo, I'm slipping a counter jab. In the second example combo, I'm slipping a counter right. In the 3rd and 4th combos I'm rolling under counter rights and left hooks. These combos work best against aggresive fighters and punchers. They trade eagerly so you beat them by throwing fast shots to bait their counters, then evade before countering hard.
Attack Rhythm #6. (fast-HARD-HARD-fast)
Example combos:
1-2-3-1
1-2-3-2-1 (fast-HARD-HARD-HARD-fast)
This attack rhythm is a series of hard punches that start and end with fast shots. The fast shot at the beginning sets you up, the fast shot at the end gets you out. The finishing shot at the end must be fast to disrupt your opponent's counter. Theoretically, you could throw endless hard shots and throw the fast one only when you sense your opponent about to counter.
Attack Rhythm #7. (HARD-HARD-HARD-evade-fast-fast-evade)
Example combos:
1-2-3-move-1-1-move
2-3-2-move-1-1-move
This rhythm is a lot of fun and incredibly annoying for your opponents. Throw 3 hard shots, move, double jab, move again. Your opponent will be thrown off because you keep switching between hard and fast combinations. You're hitting him hard and then running, then throwing 2 jabs when he's expected more power shots. On the repeat attack he might be expecting to exchange against jabs but now you're throwing power shots again. Your constant movement will break up his counter attacks. He'll be defending at the wrong times and trying to exchange at the wrong times.
Tips for Fighting On Rhythm
Some of you are wondering about the difference between a fast shot and a hard shot. Aren't ALL punches supposed to be fast and hard? To some degree, yes. But it's also impossible to shift your weight over on every punch AT FULL SPEED. So a punching rhythm is creating by mixing in arm punches for speed and full weight shifts for power. Using a rhythm throws off your opponent because some punches come faster or harder than others. He won't know where to concentrate his defense and just the fact that you keep changing things up will confuse him.
Fast Shots Set Up the Hard Shots
The fast shots don't necessarily have to land. They're used to set up your harder shots. So instead of trying to connect, you could try throwing at different places (elbow, forehead, opposite side, etc) to make him defend a different area and expose himself for your hard shots. You could also throw the fast shots at your opponent's guard or use feints to keep him defensive.
Combine Different Rhythms
If you haven't already noticed by now, it's possible to flow from one rhythm to another. Use different rhythms to make different combinations so your opponent's can't figure you out. You can win entire fights throwing nothing but the 1-2 over and over if you use different rhythms. Hell, that's exactly what some world champions did. 😉