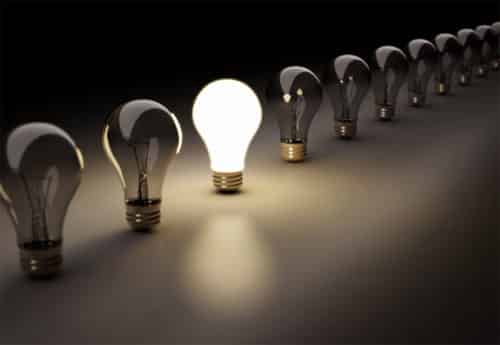 The question I seem to be getting over and over is…
How did you get so good at ____ technique?
The answer is simple—I learned every kind of technique until I found the one I wanted. But I wasn't always this wise, of course. I spent years wasting my time trying to perfect the few techniques I knew. I would drill the same jab for hours thinking that would make it faster and more powerful, or at least more effective. It wasn't until I tried thinking outside the box that my fighting skills sky rocketed to a whole new level.
My golden secret is that technique is not perfected through repetition but rather through creativity. Here are 5 creative tips to develop YOUR fighting skills…
The Importance of a Fighter's Creativity
My fighting improvement slowed when I stopped being creative. I was doing the same thing month after month and nothing changed, nothing got better, nothing new came in. My punches were a little faster and stronger and my cardio was better, but I was still pretty much the same fighter. I wasn't growing rapidly like I did when I first started boxing because I was limiting myself. Instead of trying new things, I was doing the same things over and over. I thought I knew what the "right technique" was so that was all I practiced.
I didn't really improve until I started appreciating the differences in other people's fighting technique. It's easy to look at other fighters and say, "Oh he's doing this wrong. I would NEVER do it like that." But then I grew up and let go of my ego. I realized boxing isn't about WHAT I THINK. It's about how I respond to opponents. And I'm not going to be very good at responding to opponents if all I think about is myself!
You have to stop thinking about yourself
if you want to be creative.
The creative fighter will learn, grow, adapt, and improve faster than all other fighters!
Creative Tip #1: Get Tired
Try getting tired. I mean getting SERIOUSLY tired; like to the point where your shirt is soaked in sweat and you can't feel your arms anymore. Some guys burn out in 30 minutes. Others take 3 workouts in a row. Wherever your failing point is, the sooner you get there the sooner you can take yourself into new territory.
Only when you have nothing left of yourself
are you able to absorb something new.
It isn't until you're completely dead tired that you can finally learn how to box. It is in this moment of absolute fatigue that you are ACTUALLY boxing your opponent instead of boxing the way you feel like. When you have no energy left, you stop caring about yourself and your own agenda. You're just fighting the way that feels the most natural. The real learning starts when you stop trying to be you.
Haven't you noticed that you usually learn new tricks at the end of a workout instead of at the beginning?
Creative Tip #2: Fight Somebody New
Fighting new opponents always brings out something different in you. Fighting is a lot like dancing; no dance is ever the same, ESPECIALLY when you dance with a new partner. Sure it's more comfortable to keep sparring with the same guys, you feel safe because you know what they do. You know how to look good against them and know how to avoid their best punches.
TRY THIS: going to another gym and sparring a new opponent.
Fighting somebody new doesn't always bring out the best in you, but it definitely brings out something NEW in you; you're out of your comfort zone, you're nervous and never seen this type of movement before. It's the perfect recipe for something magical. He attacks you from a new angle and you freak out with a counter you just made up—you're bound to do things you've never done before.
So maybe you do terribly and get embarassed. But one thing's for sure when you go home that day; you have something new to think about. You have something new to work on. You are guaranteed to develop something new out of yourself that next week at the gym.
Creative Tip #3: Limit Yourself
This is actually something designers do all the time, like making something look nice but only using 2 colors. Or making a car that looks cool but also has to be functional. Have you seen that amazingly functional mp3 player design that has only one button? (It's called the iPod.) Anyway, my point is to grow yourself by limiting yourself.
Take away your favorite weapon or try forcing yourself to use new punches. Try sparring an entire day without throwing a single left hook. Or how about ending every combination with a jab instead of the right hand? Or maybe you can start every combination with an uppercut. Or how about trying to stay more inside instead of outside, or vice versa? Watch videos of yourself and pick up on your own tendencies. Then force yourself to do something different.
Less is more.
The trick is not to add more things, it's about removing things from your reportoire so you can focus on fewer things. Having this narrower focus allows you to specialize in more specific aspects of your fighting ability. Yes, you will feel handicapped. But struggling to find victory through a handicap will make you a better fighter.
If you keep doing this for years, you may come to an amazing discovery. You start to realize that you can never be limited. You realize that you don't need a perfect left hook or perfect conditions to win fights. You also realize that you can be creative and win no matter what limitation your opponent tries to enforce on you.
Creative Tip #4: Copy Another Fighter
Maybe you think you already do this. You're sick of being you. You've probably been watching videos of Mike Tyson or Floyd Mayweather or some other famous pro boxer. But this isn't what I want you to do, because copying a pro isn't possible. He can do things you can't. He has skills and athleticism and years of experience that you don't have. Here's a much better idea:
Copying another fighter from your gym
is much easier than copying a pro.
It's easy to get carried away and want to be the next Floyd Mayweather but it might be a better idea to copy the guy right next to you. You can see how he trains every single day. You know his workout and his warm-up routine. You can see every little detail of his movement in person and can even ask him to give you tips.
The fighter you copy doesn't even have to be better than you. I recommend you find anybody who does something entirely different from how you do it and ask him to teach you to do it his way. Maybe you don't agree with his punching technique but you might learn something that can improve your technique OR EVEN BETTER: gives you a new technique to use.
This is how I improved most of my skills. I got sick of being me, so I started fooling around at the gym and mimicing other fighters. Before I knew it, I was better at somebody else's style than even he was. By the next week, I had already absorbed his style so naturally that I became a different fighter.
Creative Tip #5: Get a New Trainer
This is sad but true. Every trainer/fighter relationship has its limit. Sometimes it's the fighter that's not ready to learn everything from the trainer. Other times it's the trainer that doesn't know how teach his fighter. Even if you stay with the same trainer, it's always a good idea to get a second opinion. You will always be surprised at what other trainers might say about your technique.
You don't need a new trainer,
you just need a new opinion.
A good tip is to be in a place where you can absorb advice from multiple trainers. This is why I love being in big gyms with many different fighters and trainers. You have the opportunity to observe different styles and absorb new techniques. I went to 10 different trainers and asked them how to throw a right cross and guess what I got…10 different explanations of  how to throw the right hand. And you know what…they were all right! I use every single one of those methods today and I can't even tell you which one is best…because it all depends on the situation!
Creativity Leads to Perfection
It is always the creative fighter that becomes the best fighter. It's easy to think that you can perfect something by practicing the same thing over and over again but this isn't true! Most fighters I know will search the entire world for the perfect technique and then practice nothing but that same technique over and over until perfection. All you're doing is perfecting your limitation and reliance on the perfect conditions of that technique. What happens if you face an opponent that won't let you use that perfected technique?
The best way to perfect a technique is to keep adding new variations as you practice it. Approaching the same technique from different viewpoints ultimately leads to SOMETHING MORE POWERFUL THAN PERFECT TECHNIQUE: it leads to perfect understanding. Truly understanding a technique allows you to change it to fit different situations and beat different opponents. Technique is only perfect when you understand it.
The next time you see Muhammad Ali beat someone with the jab, you know it's not the same jab. It looks the same but it's not. The opponent is trying all he can to avoid it and Ali is skillfully altering his jab constantly to maintain his dominance.
You don't perfect things with constant repetition,
you perfect them with constant change.