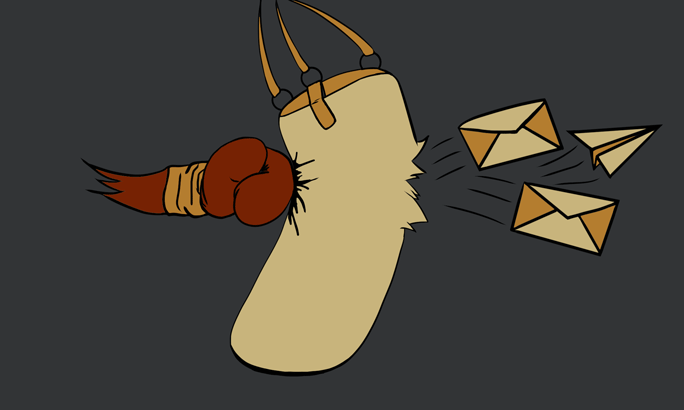 Q: What happens when a fighter is knocked down?
A: The "ten-count" was originally introduced to boxing as "the gentleman's rule" as in never hitting an opponent while he's down. When an opponent gets knocked down, the ref sends the other fighter to a neutral WHITE corner (where he can't get coached) and gives the downed fighter 10 seconds to get back up on his feet. If he's up by 10, the ref checks him over one last time (looking at his overall health, eyes, balance) and wipes his gloves before letting the fight continue. If he doesn't get up by 10, the fight is waved off and a KNOCKOUT victory is declared for the other fighter.
Nowadays the 10 count is enforced unevenly depending on who is getting knocked down. If the visiting fighter is downed, the count starts immediately when he hits the canvas and refs are often quick to wave him off even when he gets up. They'll claim, "I saw it in his eyes. He looked out of it."
But when the home fighter is knocked down, the ref takes his time sending the visiting fighter to the neutral corner before issuing a slow 10-count. Then when the home fighter gets up, the ref gives him extra seconds by asking him if he's ready to continue (sometimes even holding him up), also wiping his gloves, and then finally letting the fight resume.