Q: What's the fastest way to lose weight in boxing?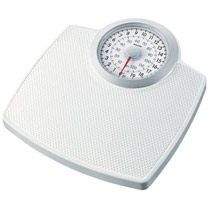 A: It's quite common for people to begin boxing for weight loss. I get asked this question pretty when working with new boxers. "How do I lose weight?" and "How do I lose weight fast?".
As with most things in life, it's pretty easy. If you're a person with good metabolism and have just been out of shape, working out in the gym regularly (at least 2 times a week) will do the trick and trim your body down fast. If you're a person with low metabolism and normally walk around at a heavier weight, you just need to eat right. 5-6 smaller meals a day will definitely do the trick.
I've seen enough miracle stories in my time to know that proper eating habits make more of a difference than working out. I've had friends friends drop 30-80lbs in just 2 months. They all agreed that eating right was 70% of weight loss. They all suggested the same diet: eat smaller meals 5-6 times a day.