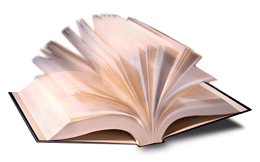 Q: I live in a rural town and there aren't any boxing gyms around. Do you think I could become proficient by working with books and internet articles? – Keegan
A: What you're really asking me is: "Can I become a good boxer by just reading books and internet articles?"
The answer is going to be a resounding "No". While boxing is more than just a series of punching combinations and defensive manuevers and fancy counter-punches. The best way to learn is by doing, not reading. While reading will help you to become a great puncher, you will never truly become a good boxer until you practice with others.
Even though there are no gyms, you can most certainly create your own gym environment. Get some friends together and spar at a really REALLY slow pace. Begin by just tapping each other. I taught many of my best friends how to box this way. Little by little as you all watch youtube for inspiration and practice lightly with each other, you will all get to some level of boxing proficiency. While you might never be as good as if you were trained by Cus D'Amato, Roger Mayweather or Freddie Roach, you can most certainly become good enough to amaze yourselves!
Practicing alone will help you become a good puncher, but if you want a good defense and learn how to box, you'll have to spar with others. That's the only way. It's more fun to train with others than alone, so give it a try!